Product Description
Part 1: Product Technical Characteristics
1. A buffer is used to lower the stock speed and improve the separating effect of magnetic metals.
2. The magnetic field intensity of the magnetic separator is ranged from 2500 to 4000 Gauss.
3. A magnet is fixed to the door of the magnetic separator. When the door is openned up, the magnet may come out along, so as to adsorb
and separate the magnetic metal impurities on the top.
4. Low-maintenance design for easy operations of maintenance.
Magnetic Separator Main Use:
It is designed for separating the magnetic metal inclusions from the stock, widely applicable to deferrization operations in feeding stuff and flour processing business.

Part 2: PINGLE Group Production Workshop and Advanced Productive Equipment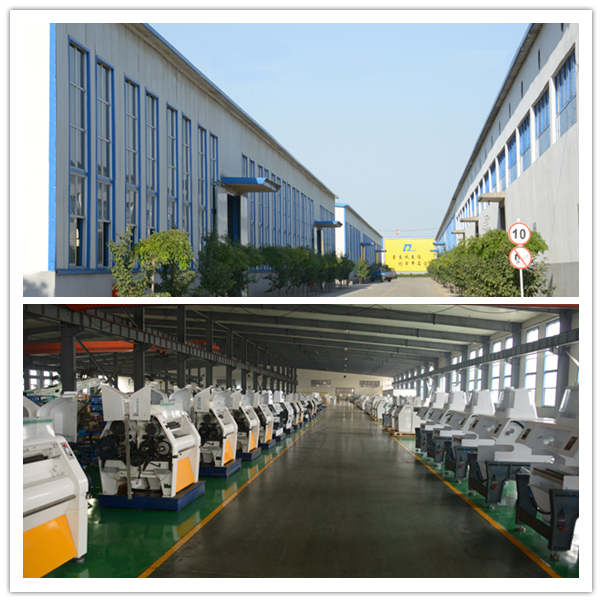 Milling Machinery Productive Workshop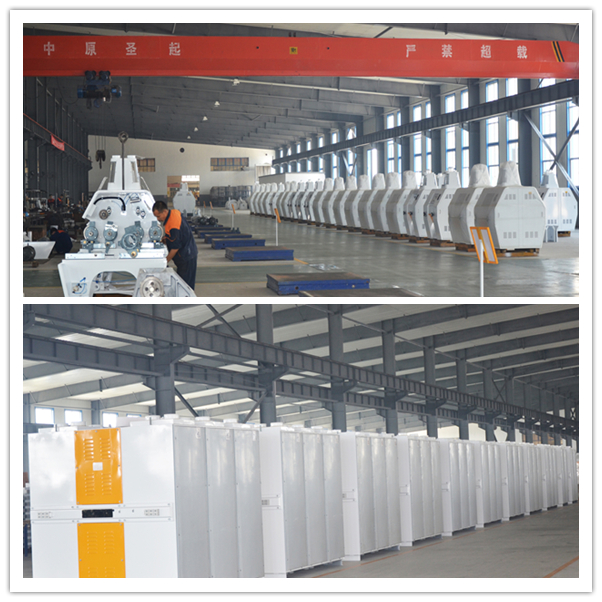 Milling Machinery Productive Workshop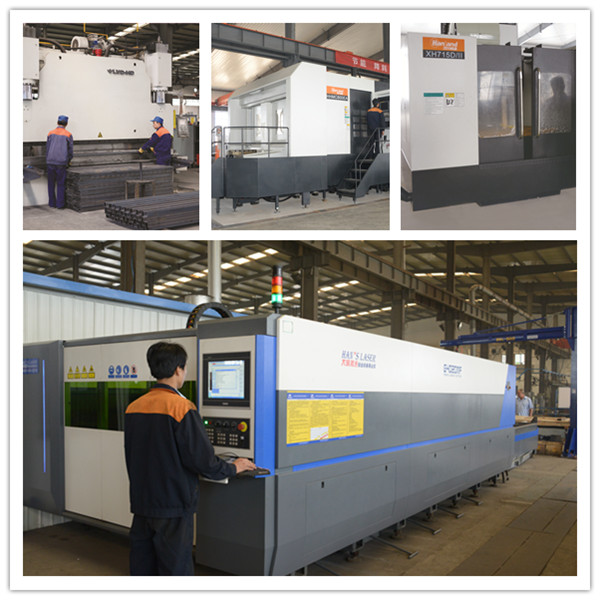 Productive Equipment: Laser Cutting Machine, Vertical Machining Center, Numerical Control Bender and Horizontal Machining Center etc.
Part 3: PINGLE Quality Management Certification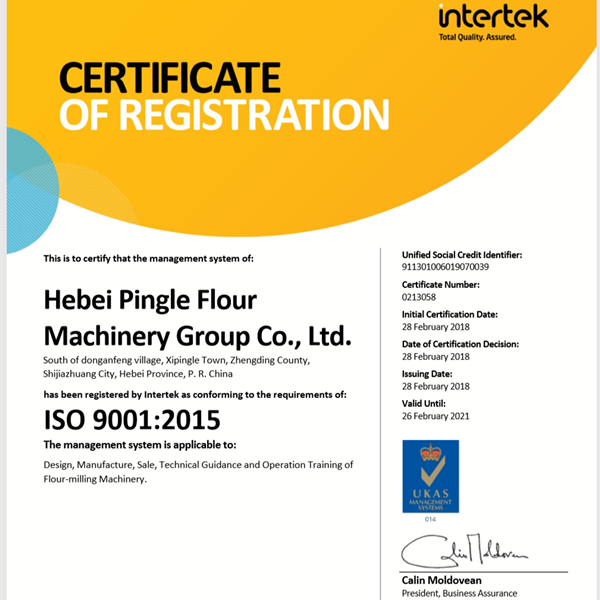 PINGLE ISO9001:2015 Management System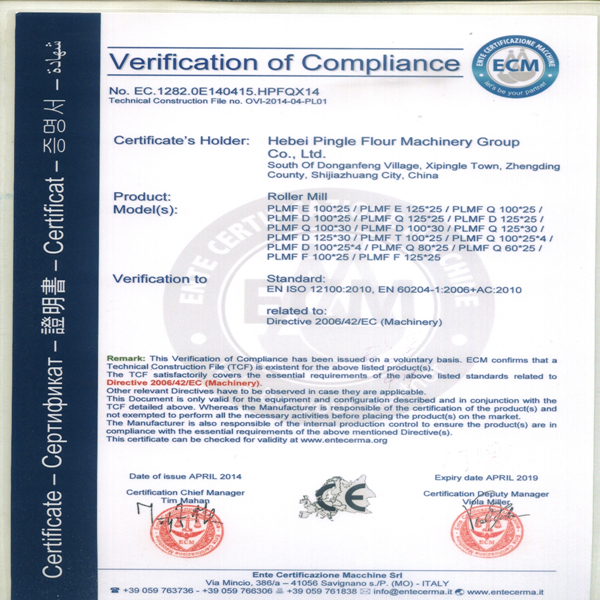 PINGLE CE Certification